Right Action
Right Action operates and manages a family of specialist e-commerce enabled websites that collectively provide comprehensive product and service solutions for the safety and security of life, property and the environment in commercial, industrial, and domestic applications.

Reliable Sprinkler Company
The Reliable Automatic Sprinkler Co. Inc. is one of the world's largest producers of automatic fire sprinklers and sprinkler system control equipment. FPC are appointed distributors of Reliable products within the UK supplying exclusively to accredited fire sprinkler installers.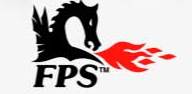 Fossil
Fossil Power Systems Inc., Aquarian Electronic Level Indication and Visual Gauge Sight Glass equipment, continue to set the industry standard whereby all others are judged for Accurate and Reliable measurement of the Boiler Steam Drum Water Level, Feedwater Heater Level/Alarming, Drain‐Pot Level/Alarming, and other applications pertaining to water detection.